"One Christmas was so much like another, in those years around the sea-town corner now and out of all sound except the distant speaking of the voices I sometimes hear a moment before sleep, that I can never remember wether it snowed for six days and six nights when I was twelve or whether it snowed for twelve days and twelve nights when I was six."
--A Child's Christmas in Wales, by Dylan Thomas
festooning with decorations and festivity,
sprucing and lighting my room for the season..
conspiring, planning, wrapping
watching A Child's Christmas in Wales,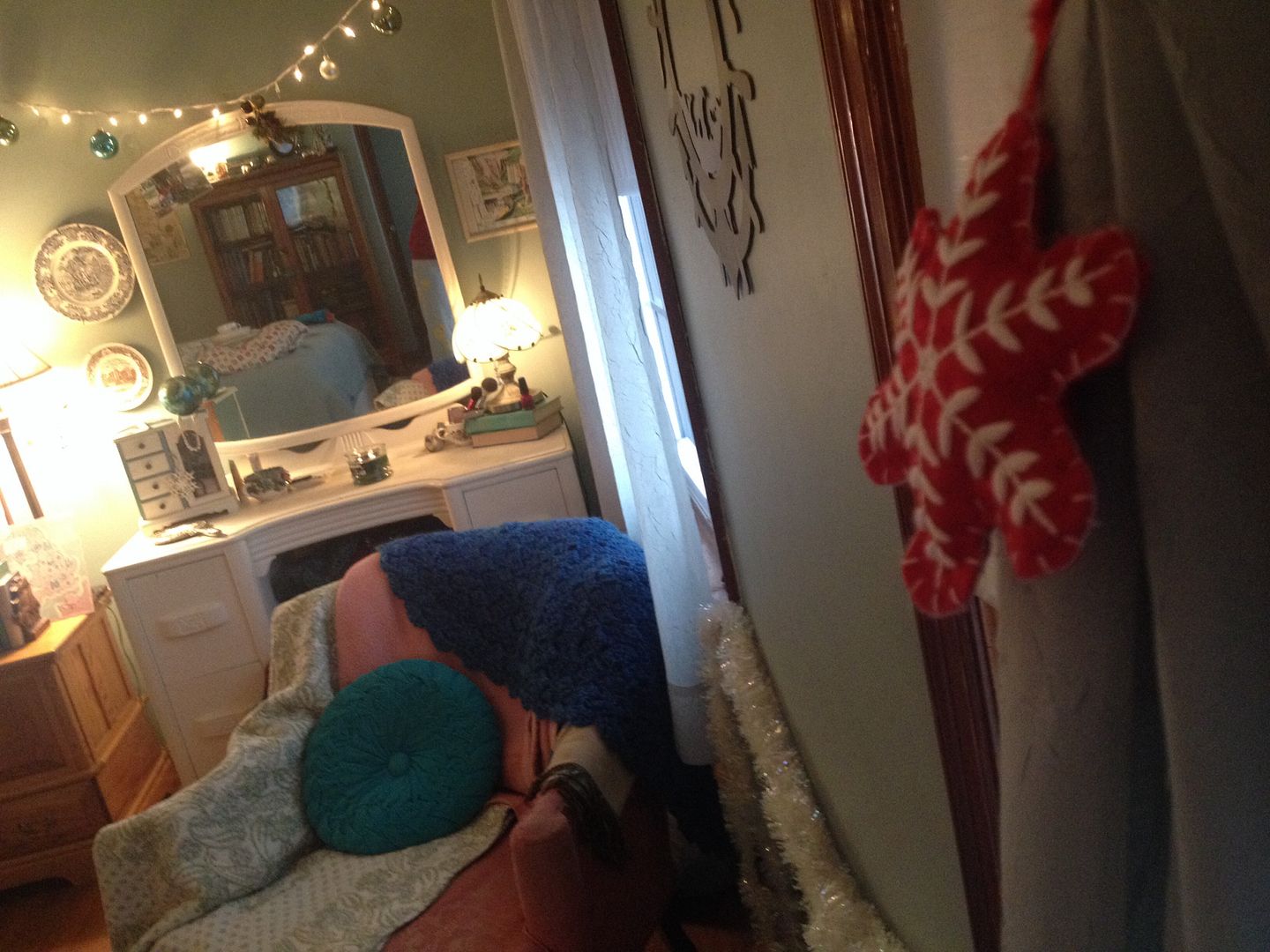 and Christmas episodes of NCIS,
listening to The Dark is Rising,
and to Christmas carols..
'Come thou long expected Jesus
Born to set thy people free
From our fears and sins release us
Let us find our rest in thee
Israel's strength and consolation
Hope of all the earth though art
Dear desire of every nation
Joy of every longing heart
Born thy people to deliver
Born a child and yet a king
Born to reign in us forever
Now thy gracious kingdom bring
By thine own eternal spirit
Reign in all our hearts alone
By thine all sufficient merit
Raise us to thy glorious throne'
baking and pasting and making lists
shopping,
laughing,
talking,
sharing,
Anticipating with great joy, the celebration of our Great Light. The Child born poor and low. Our Prince of Peace. Messiah. GOD WITH US.
For unto us a child is born
Unto us a son is given
And the government shall be
Upon his shoulders
And his name shall be called:
Wonderful Counselor
Almighty God
Everlasting Father
Prince of Peace
Of the increase of His government
And of Peace
There will be No End.