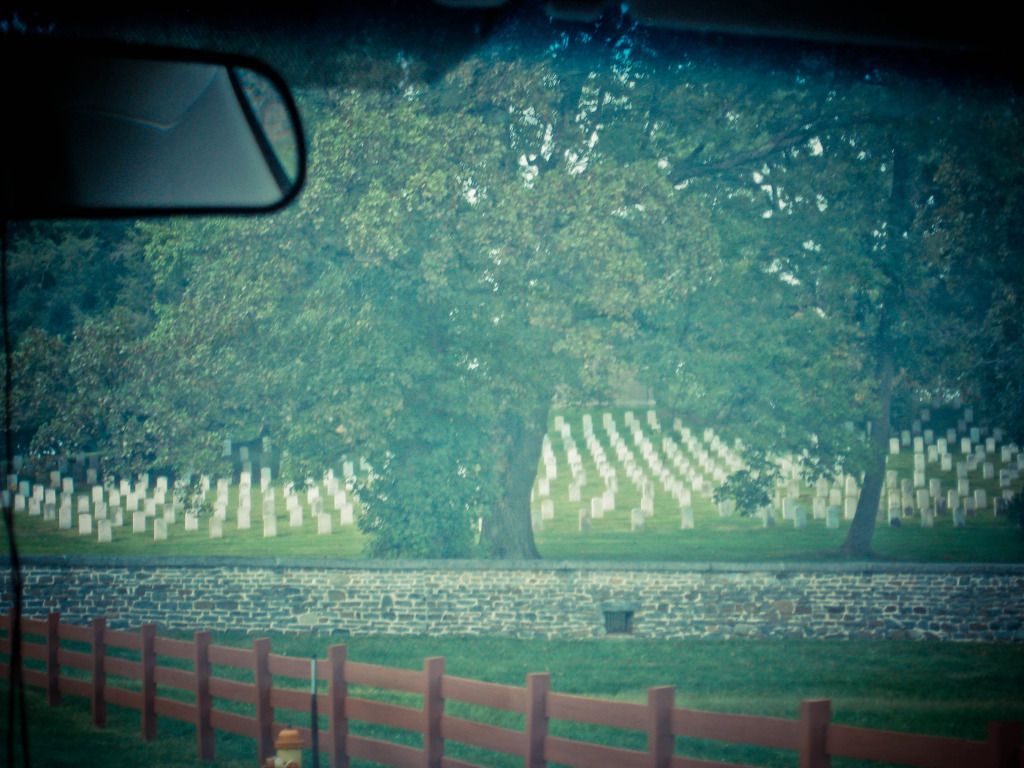 Pennsylvania Memorial:
Great white stone and black statues... a sky streaked with clouds, bright sunshine, and plenty of heat.
We walked around the huge structure, reading the names of the companies...
...ran up the broad stone steps, and around to see the great carvings in stone.
:::::::::::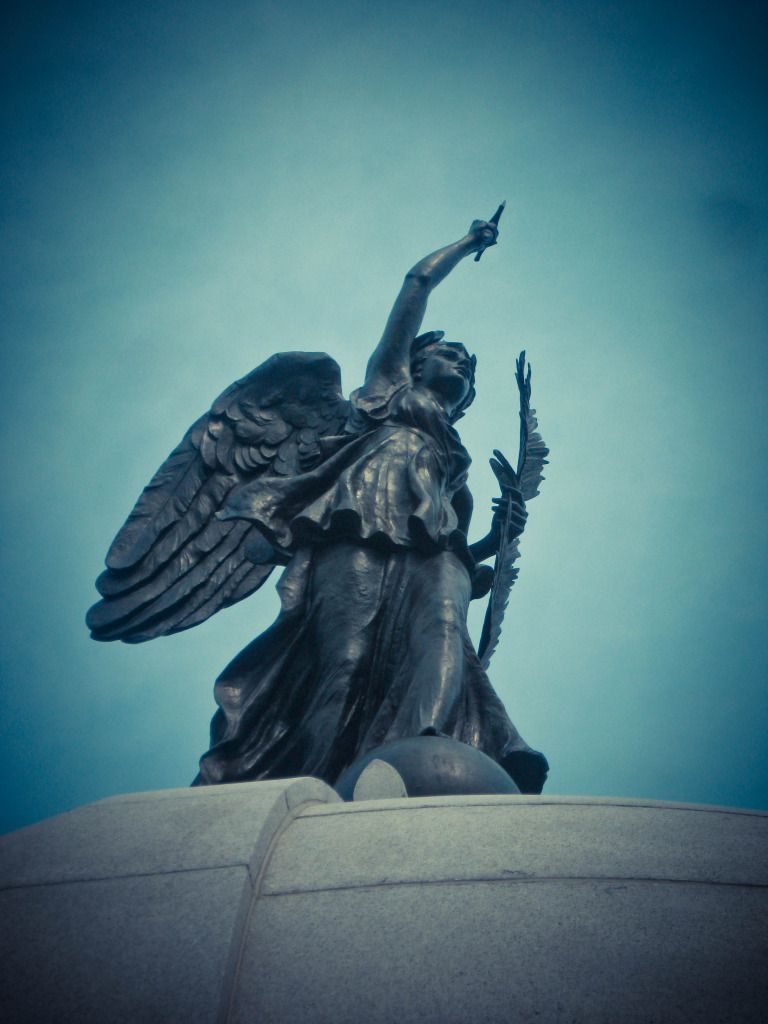 Inside the "legs" of the structure, stairs spiral upward, iron and stone, to a round room at the top; and doors open out onto the blazing sunlight of the lookout, high above the surrounding fields...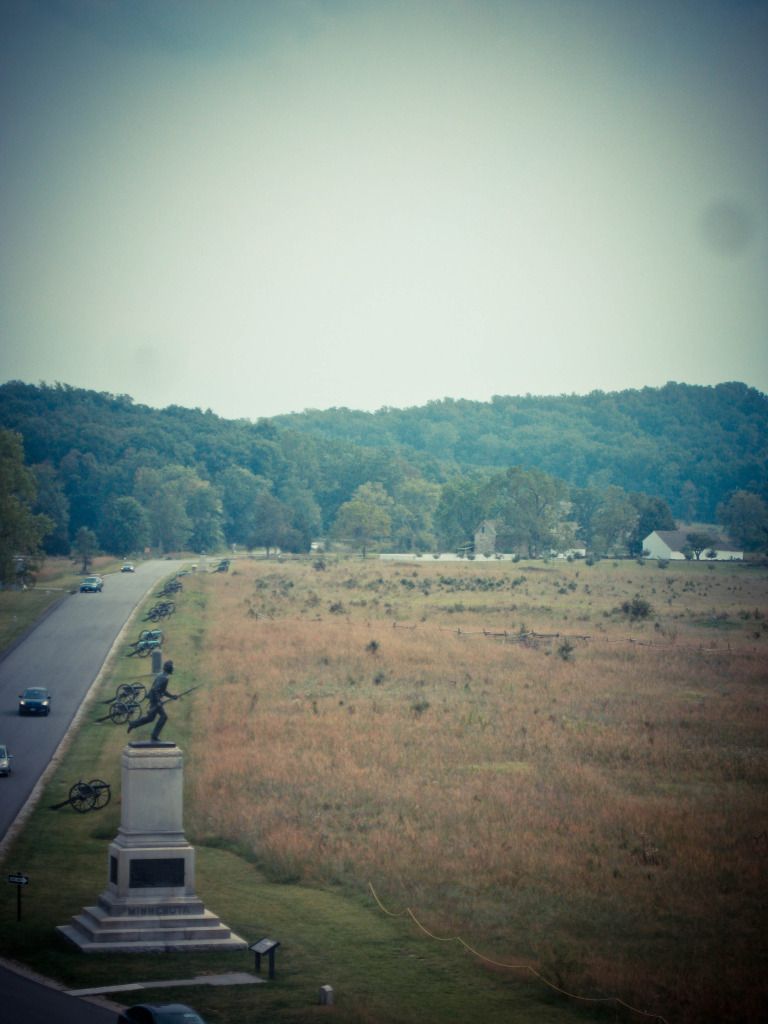 Auntie had me tell the story of the First Minnesota Regiment in my own words as we walked up to the monument. We looked out over the land that the running statue continually gazes upon; over the slope where those men fought such a valiant battle. The valley wasn't as good or extreme as I perhaps was expecting.... so little cover under fire.
We read the inscriptions and the summaries of the battle; took pictures under the gradually lowering sky, and thought about the battles fought all around this memorable spot.
One side of the monument reads:
"On the afternoon of July 2, 1863 Sickles' Third Corps, having advanced from this line to the Emmitsburg Road, eight companies of the First Minnesota Regiment, numbering 262 men were sent to this place to support a battery upon Sickles repulse.
As his men were passing here in confused retreat, two Confederate brigades in pursuit were crossing the swale. To gain time to bring up the reserves & save this position, Gen Hancock in person ordered the eight companies to charge the rapidly advancing enemy.
The order was instantly repeated by Col Wm Colvill. And the charge as instantly made down the slope at full speed through the concentrated fire of the two brigades breaking with the bayonet the enemy's front line as it was crossing the small brook in the low ground there the remnant of the eight companies, nearly surrounded by the enemy held its entire force at bay for a considerable time & till it retired on the approach of the reserve the charge successfully accomplished its object. It saved this position & probably the battlefield. The loss of the eight companies in the charge was 215 killed & wounded. More than 83% percent. 47 men were still in line & no man missing. In self sacrificing desperate valor this charge has no parallel in any war. Among the severely wounded were Col Wm Colvill, Lt Col Chas P Adams & Maj Mark W. Downie. Among the killed Capt Joseph Periam, Capt Louis Muller & Lt Waldo Farrar. The next day the regiment participated in repelling Pickett's charge losing 17 more men killed & wounded"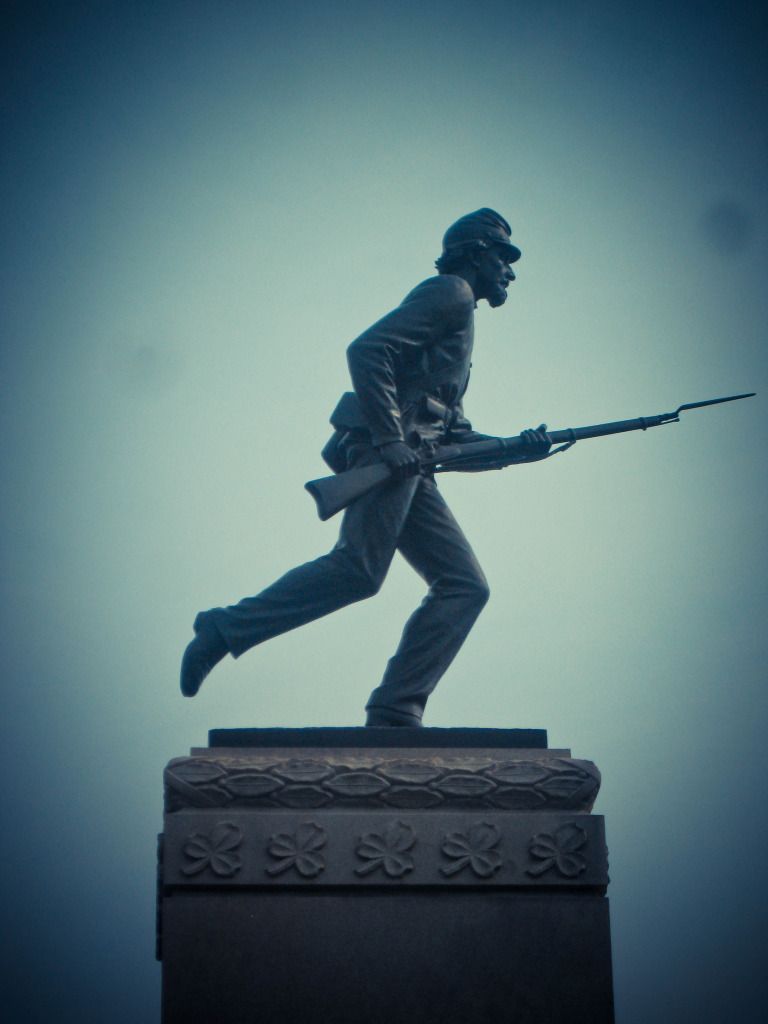 :stalwart: