Some of the books I've read over the summer...
Lovely days here, wrapping up summertime. Sunshine and birds, some time at the pool, seeing a migrating flock of monarchs, and most importantly just lately--preparing for my trip to Washington D.C. I am immensely looking forward to this new adventure as you can imagine; seeing that historic city, visiting relatives. Not to mention my first airplane flight!
My dear Grammy Rose is taking me on this much-anticipated jaunt, and she will make a marvelous traveling companion. I have been well instructed (mostly by family members wishing they could fit in my backpack) to enjoy everything, take lots of pictures, bring back memories. And I plan to journal the beauties as well, so that hopefully on my return, I will be able to post all about our 'expotition' to our capitol. I'm thrilled to think that next week I'll have seen several of those historic buildings and lovely old sights.. And I won't say that I won't be imagining myself in National Treasure. Or a Bourne movie.
...so just a few pictures from this week leading up, and then, farewell!
Packing and things~
My new Vikings shirt: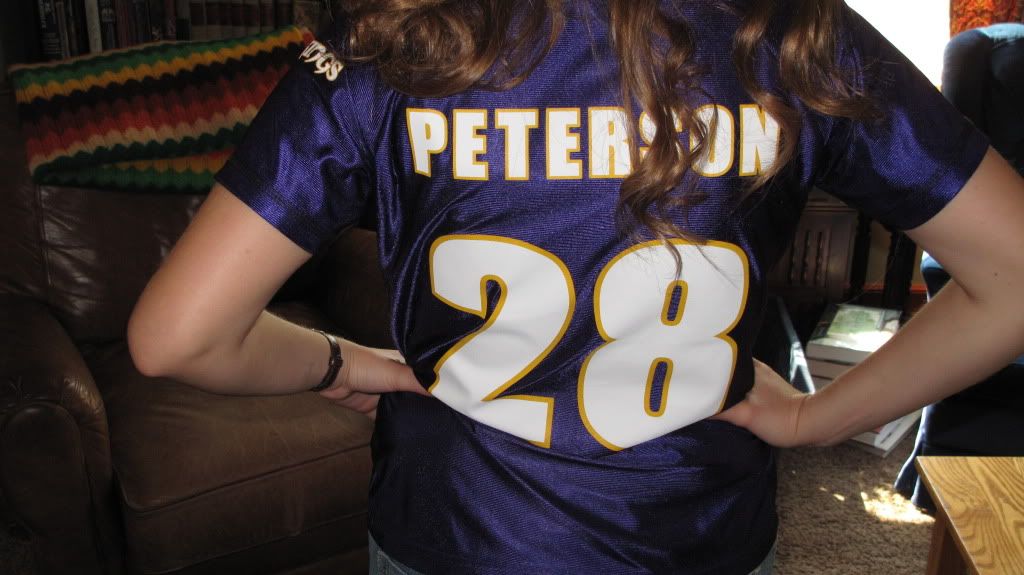 Morning posy
Teatime with the littles..