Or the story of both flights, because I have so many pictures, I'll have to blog in bits and pieces.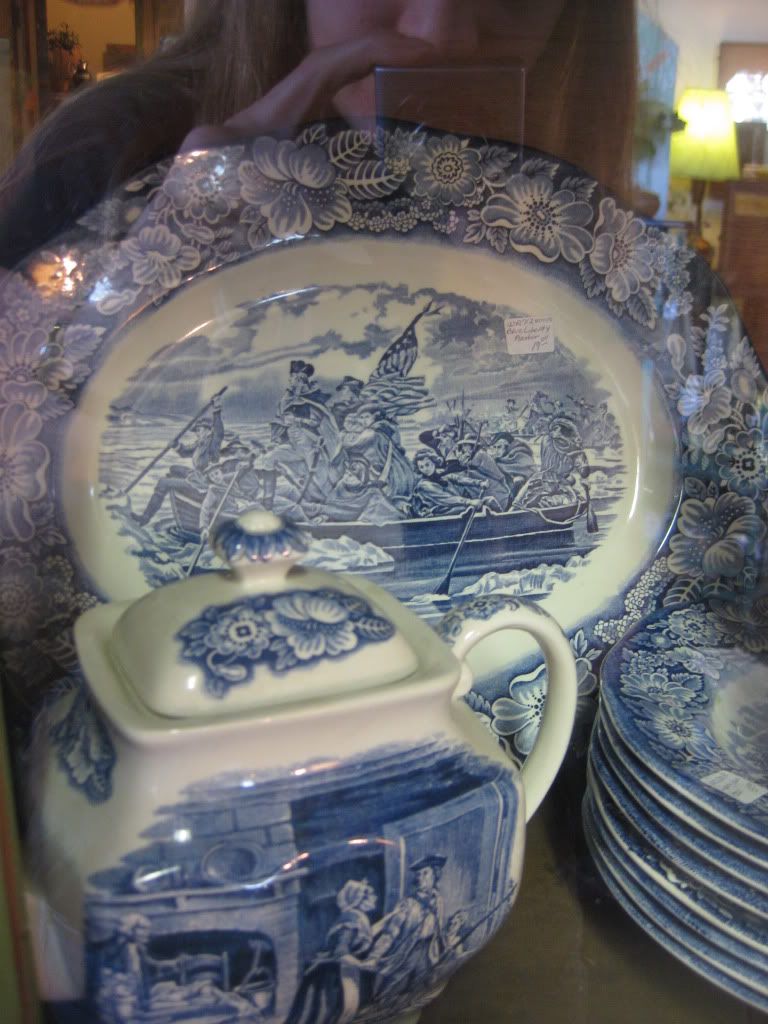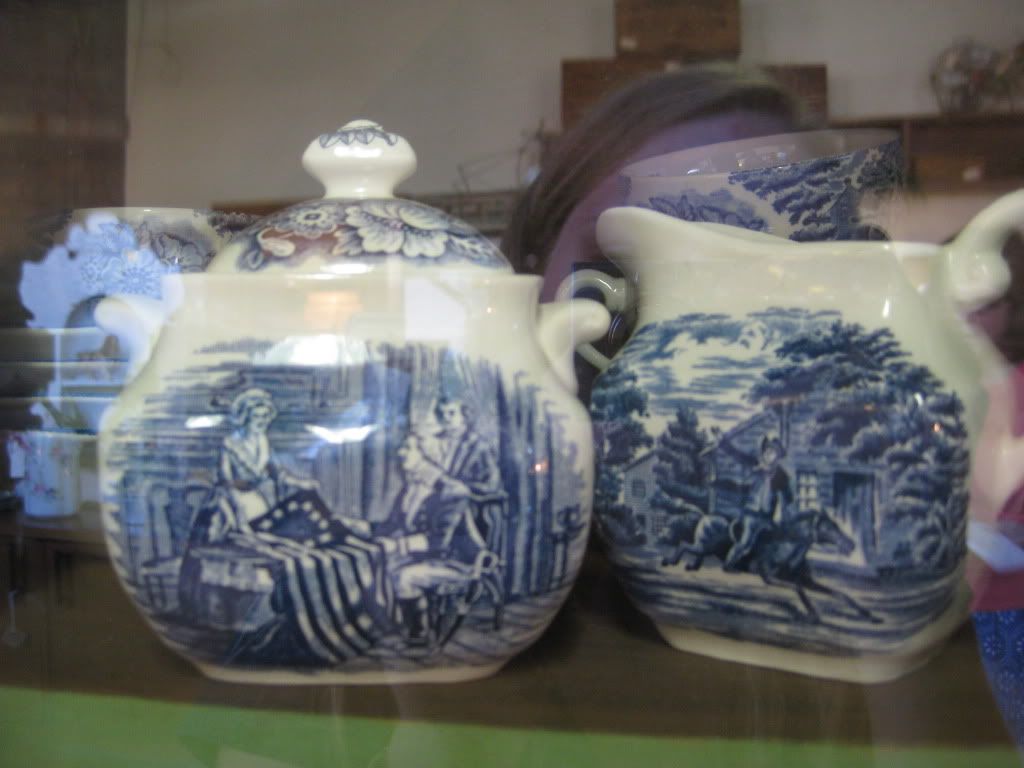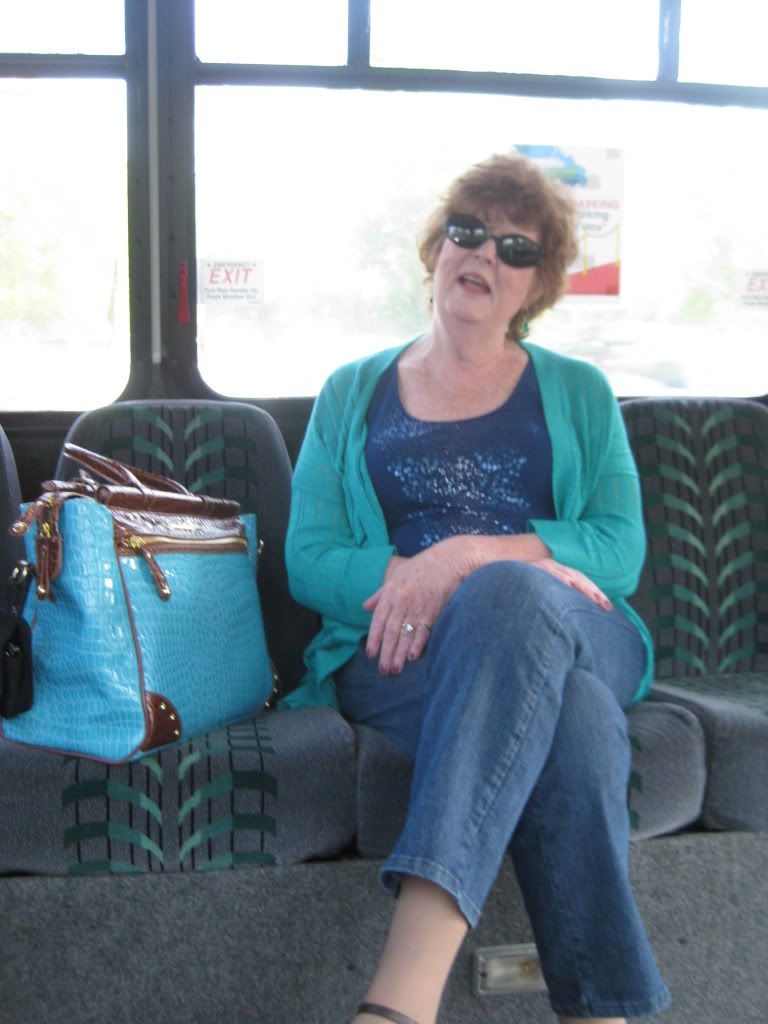 ~shuttle
Here's the bakery past security, where we had some lovely salads--sunflower seeds, carrots and beets, greens and chicken. I love all the people-watching that you can do in airports, all the different people and places you come across. (I saw a mother and daughters in the chocolate store that were just back from Indonesia. ;)
Grandma Rosi is the happiest travel-companion, and has fun ideas about airport entertainment. We played a continuing Farkel-game throughout the whole trip, until our final scores were 13,300 & 22,100 (that is if my mental calculations are accurate.) I brought an adorable notebook that Katie had given me, and all of my many notes and memories went into it, including journal entries, sketches, and game-scores.
Then we were flying. We sat in the 15th row, and I sat in the middle of three seats. Grandma Rosi sat to my left, on the isle, and there was an elderly gentleman on my right, next to the window. As we settled in I noticed that he wore a Celtic football club shirt, and was reading a book. Take off was lovely--roaring down the runway past the army-planes that I had seen from the airport windows, and then--lifting off! The airplane banked to right and left as we climbed higher into the sky, and it was wonderful to see the houses, streets and cars; rivers, ponds and bridges, getting smaller below us. Our windows were over the right wing, which was cool to see and great to gauge by. Before long, the view got misty, and then above the mist began to show blue sky.
As our pilot's voice over the speaker told us we were passing 31,000 feet, I could see partly cloudy skies out the windows, mostly in front of and above the wing. Behind and below the wing, just faintly I could see green trees, some water, and roads.
I love seeing all the different kinds of people in large cities, and now, airplanes. As I was boarding the plane one girl I passed was practicing sign language, and many were reading or using their iphones and ipads. The gentleman sitting next to me spoke little, but when he ordered something from the flight attendant I noticed that he had a simply gorgeous Irish accent; he also ordered drinks for other Irish friends sitting nearby. Inside my head I was grinning with pleasure, of course; I adore a good accent any day. I realized that this was indeed 'my day', however, when the man sitting directly behind me struck up a conversation with someone... and his accent was Scottish. I couldn't put a name on the accent right away, but he sounded just like Pippin. I promptly took out my ipod-buds (I had been enjoying some Owl City) and listened. It didn't matter what he was talking about--I honestly don't remember--but the lilt was lovely.
The Irish gentleman told me he was visiting his sister, and I told him I was visiting an aunt and cousins, and that this was my first flight. Before long we began descending, banking and flying lower over beautiful patchwork country. The gentleman kindly let me take pictures out the window, but the angle wasn't great, and you can't see much. We were coming lower and lower over trees and water, houses and rivers. We banked over Chesepeake bay, saw the arched bridge, the trees crouding round... piers and boats. Once as we banked far to the right, all I could see from our windows was water, sparkling like diamonds in the sunshine. Then trees and houses again, and landing in a rush of vibration and powerful engines.
this was at the airport, a display that I had to take a picture of...
She was a replica of the Maryland Federalist, a flagship
Sweet Aunt Karrie and Jess, whose beloved faces welcomed us at the airport, limo-signs and all

**********************************
There will be numerous posts to fill in the wonderful days I spent in Maryland, Washington D.C, and Pennsylvania, because they won't fit here. But here is the story of my second flight, returning from our grand peregrination:
I so enjoy taxiing to the runway, pausing, and then the engines gathering themselves for the thrust. You tip back in your seat a bit as you begin to roll forward--faster-faster--and then I love paying close enough attention to tell right when you leave the ground. Then comes the tip upward, and the climb over the city, banking sometimes toward it. It was a bit cloudier on our return; there was a bank of fluffy clouds over the city, and looking through the wisps of cloud to the streets and houses and lakes below was pretty amazing.
Then we were flying over a sea of clouds, sometimes it looked like snowy mountains below, and sometimes like the surface of the moon. For a while the clouds beneath us looked just like snow-covered lakes and hills, as if we were flying low over the Yukon or Alaska. (Yes, I immediately thought of the Bourne Legacy) I found all the clouds beneath me to be quite entertaining. Above, the sky was bluer, the strips of clouds tinged with purple.
We landed and were shuttled to our car. The weather was lovely, not too warm, drier and breezy. We drove to Doolittles (I'd never been) and found a high-top table out-of-doors. The music was pleasant, the smells were delicious, and the food when it came was fabulous; with plenty of fruit.
The next day we met Motherdy at Panera, wearing our souvenier shirts from the Baltimore airport, had some tea and coffee, a bit of a chat, and then home-again, home-again.