It was the first of September, my eighteenth birthday. I was in Maryland, brought by my dear Grandma Rosi, and staying with beloved Aunt, Uncle, and Cousins. When I came upstairs, I was hailed with birthday hugs, and the smell of sausage and eggs. There was a posy of fresh flowers on the table, a birthday gift from the Library of Congress shop (a book of American and British Poetry!), and soon I had my habitual morning cup of tea--the perfect start to a truly glorious day.
I was so thrilled. After studying about that particular bit of history, writing about it, and hearing that set to music, that battle has gained such meaning--personal meaning--for me. It was real again, as it aught to be, not just a bit of history, but a part of ourselves, our heritage; a part to indeed be proud of. And because of that experience, the whole history of the Civil War and of Abraham Lincoln had come to mean that much more to me. Seeing the Lincoln Memorial the day before, along with so many other reminders of our great history, was extremely moving and influential. I am so very grateful for it. Thank you Grammy!
And so we started ~ Aunt Karrie, Grandma Rosi, Jessi, and myself ~ a marvelous adventure group! We stopped at Target for picnic food, and then at Starbucks for a special treat, and I got an iced chai latte. The ride was splendid; the sun was out and warm, the sky mostly blue; we passed a lot of yard-sales, and before long, the mason-dixon line. We were listening to Ella Fitzgerald and Louis Armstrong (a smashing pair) and discussing all sorts of dreams about owning a coffee shop (many will know that this is a recurring theme) with wifi, music, books, coffees and teas... possibly a b&b...
Gettysburg...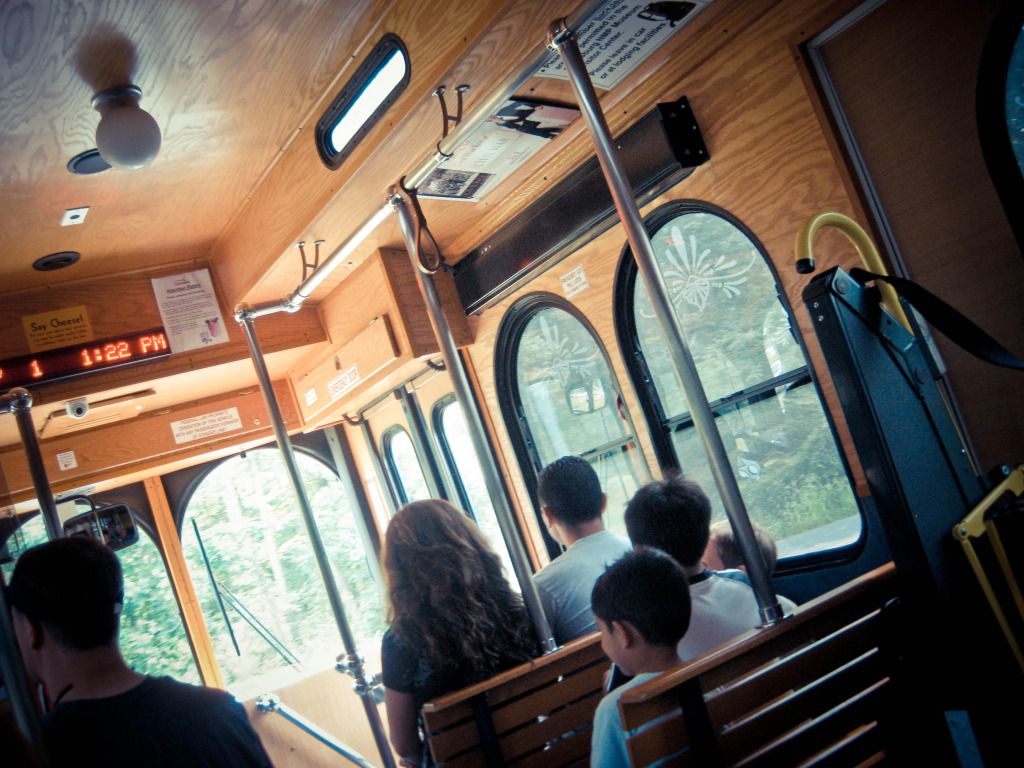 the Eisenhower shuttle
One of my favorite shots ~ dear Grammy and me, with President Lincoln
Then we drove back through Gettysburg...
...fabulous old buildings...