I rolled out of bed at a reasonably early hour on Monday, stumbled out of my red and white pajamas and into my festive plaid for the day; blinked through a bit of Bible reading, and stuck my laptop (now playing Christmas music) into Ben's room to wake him up. Then I headed downstairs to the kitchen. The coffee was made already, so I started tea and bacon, and moved on to pancakes and whipped cream. It was a scrumptious way to start the morning, let me tell you. Ben was under the weather with a cold (which is why there are no pictures of him) but he was soon downstairs wearing his own red plaid (his elf-hat came out later).
we don't actually have any snow just now, but if it wants to fall, that's fine by me!

(Because flame-retardant icicles is a revolutionary concept)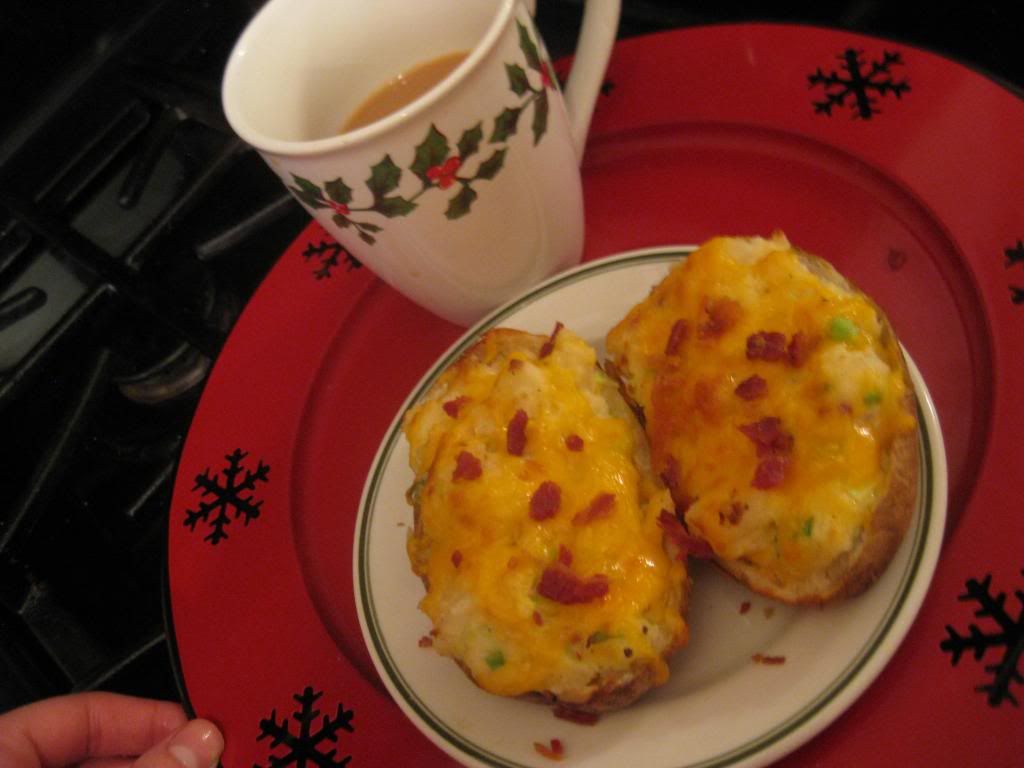 Twice-baked potatoes -- a particularly delectable tradition that Ben and I started several years ago. We stuffed ourselves with this rare treat after carrying down countless boxes and bins and setting up the tree. Then we set about with lights and glittering balls, tinsel hanging off our ears and Psych's Christmas episodes on in the background (Ben and I like to add our own traditions to the mix). He and I enjoyed a happy jumble of Bing Crosby, Shawn Spencer, Michael
Bublé (of course!), Perry Como, Diana Krall,The Chipmunk song, etc. We would have added the Christmas episodes of NCIS if we had them. We like a little cop-show with our Christmas cheer. ;)
One must have ginger-spice cake of course
I made this while Nigella's Christmas Kitchen played, and Ben was away at basketball practice. I put more decorations on the tree while it baked. It was dark and rich and treacle-y. Perfect for this chilly weather.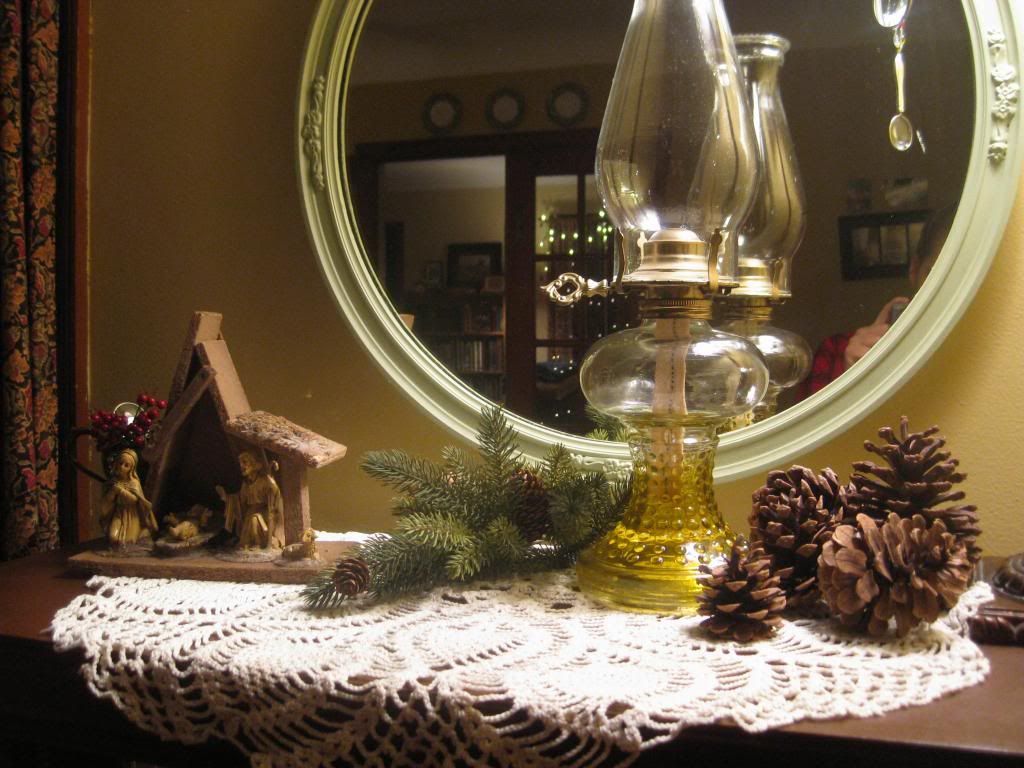 our German twirling nativity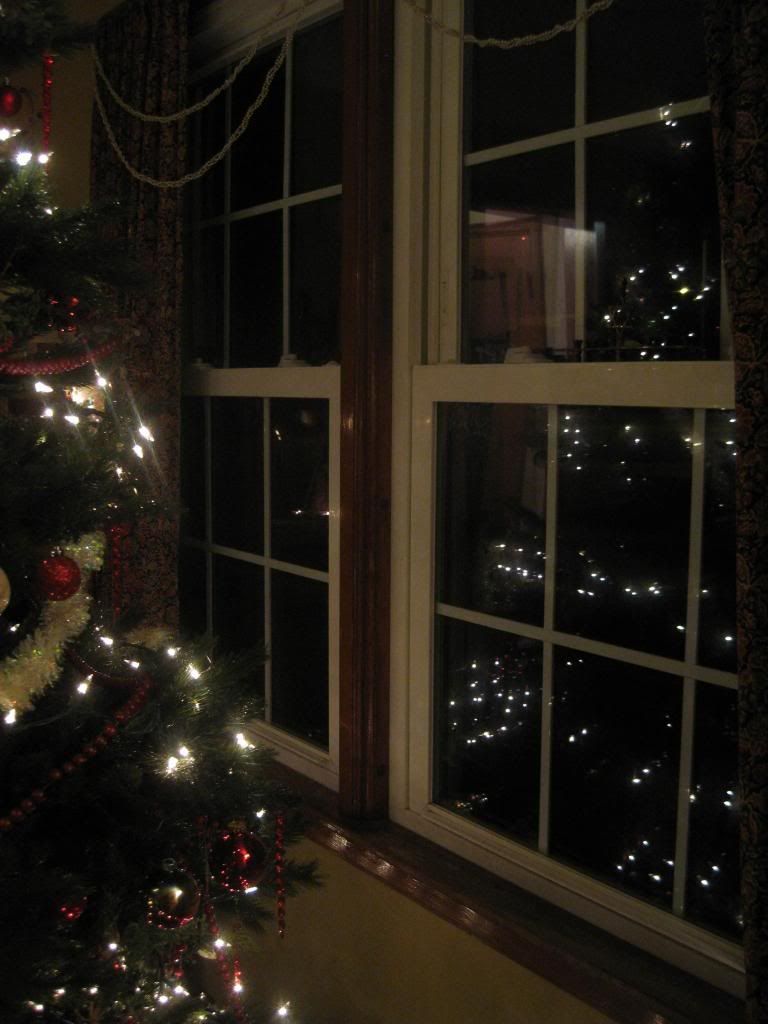 ~tree is in the diningroom this year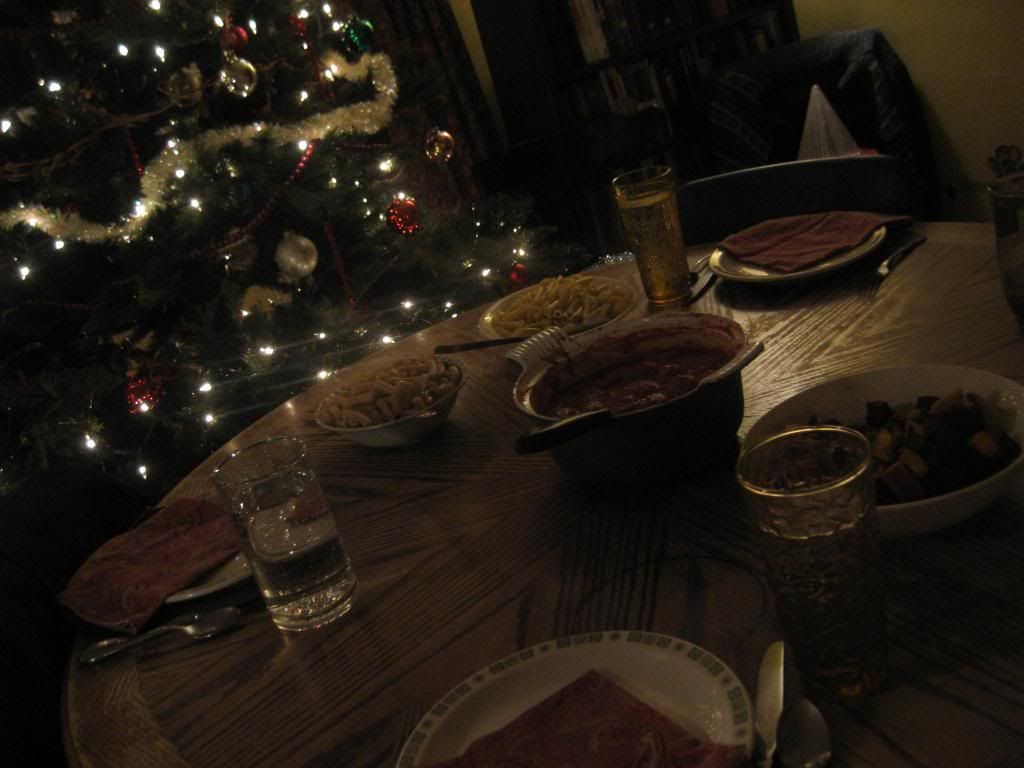 meatballs and pasta; roast acorn squash, beets, and carrots