"And immediately, mixed with a sizzling sound, there came to Shasta a simply delightful smell. It was one he had never smelled in his life before, but I hope you have. It was, in fact, the smell of bacon and eggs and mushrooms all frying in a pan." -- Horse and His Boy, dwarf-breakfast.
That, mixed with my hobbit-ish love of mushrooms inspired this, my favorite lunch in all the world.
Mushrooms and onions, bacon and egg, sizzling in bacon grease and smelling heavenly.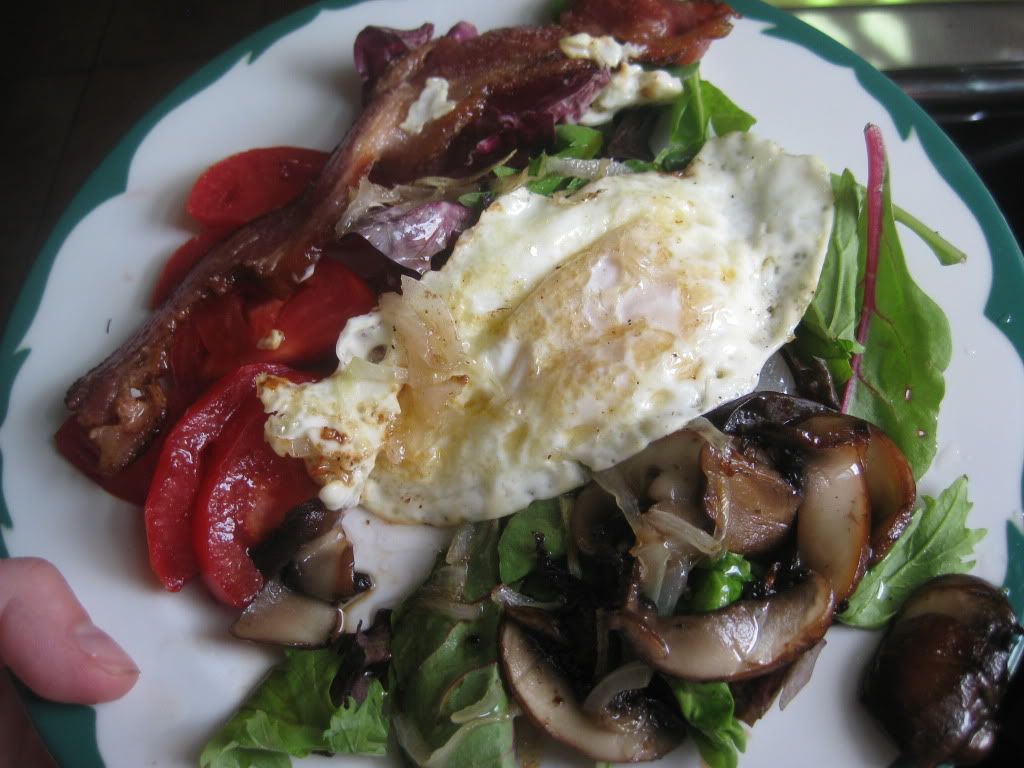 Motherdy recommended greens and vinegar, so I immediately added them to my tomatoes for underneath, added a bit of salt and pepper...
And the bacon grease mixing with the balsamic vinegar, the tomato juices, and the yoke from the egg made a glorious combination. My 'desert island dish'.
And then a bit of afternoon under the rowan:
(not necessarily inspired by dwarfs, but most certainly enchanted by sunlight and delighting in the fairytale-quality of trees.)