came drifting down later in the afternoon, making my drive home from work slow and sketchy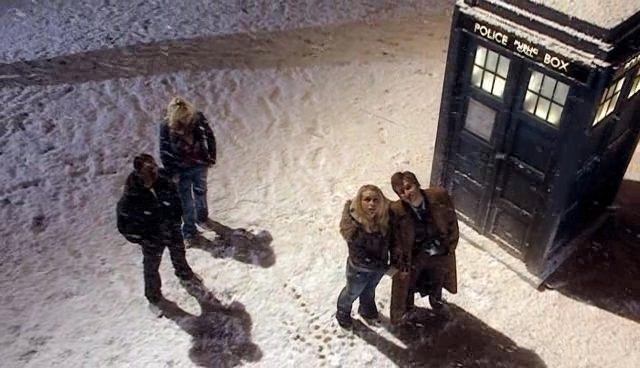 Too bad I don't have a Tardis.
so I decided to make more of my own of course
Also, just a heads-up to my gluten-free friends: The enormous bottle of Garner Fructis Damage Eraser Conditioner I bought, has wheat protein. It is (of course) clearly printed on the label, but for once I did not read it till I got home.
Tonight I'm mentioning a Christmas album that I haven't actually had a chance to listen to yet. But I mean, how can we go wrong?
Ella and Louis Christmas
(That's Fitzgerald and Armstrong of course) Can't wait.
And while I'm recommending music, just a shout out to
Paper Lions
. I've enjoyed their music for several years, but just recently got a chance to hear them live in concert. They were absolutely incredible. And I picked up a CD so I could listen while in my car. It is awesome car music I'm telling you. But you can also check them out on Spotify! Give their music a listen, pick up a CD for your car, and go see them live if you can. It's worth it.