BY DYLAN THOMAS
a rather remarkable little book, blending so well those memories of Christmas with his childhood imagination. The

DVD

is also quite delightful, and we own a record of Dylan Thomas himself reading the book. But best of all are Trina Schart Hyman's illustrations in our copy on the shelf...

" 'Were there postmen then, too?'
'With sprinkling eyes and wind-cherried noses, on spread, frozen feet they crunched up to the doors and mittened on them manfully. But all that the children could hear was a ringing of bells.' "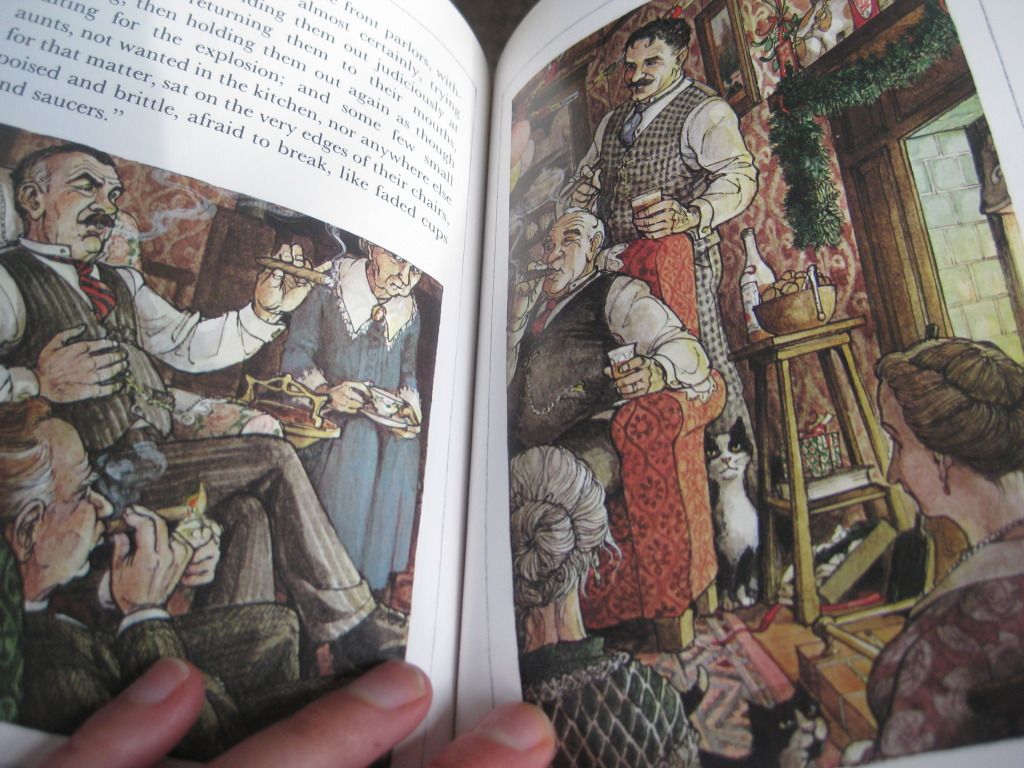 " 'Were there Uncles, like in our house?'
'There are always Uncles at Christmas...' "